 2020 Stealth 7.5x14 Aluminum Enclosed Trailer
STEALTH Enclosed Trailer, 85" ramp door height. Extra height for side by side.
Last Updated 17 hours ago hard folding truck cover
TRUCK Cover, Bakelite hard folding cover to fit 2015-20 Ford F150 LONG Box (8ft.). Purchased Sept. 2020. EXCELLENT CONDITION. Warranty in effect.
Last Updated 1 day ago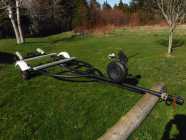 BOAT Trailer, 15 ft. boat trailer, tilts. manual winch, heavy duty, locally built. $600 obo.
Last Updated 2 days ago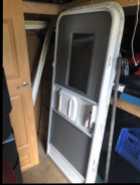 Camper Door
CONQUEST Trailer Door, Removed from a 2006 Conquest. trailer door, screen door n frame. no keys. insert side is 29 1/2" wide n 69 1/2" high. Has the usual 1 3/4" lip on the top n sides ...
Last Updated 3 days ago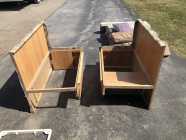 camper seats
CAMPER Seats, Removed from 2006 Conquest. extra cushions from 2003 trail cruiser.
Last Updated 3 days ago 5th wheel Hitch n Bars
5TH Wheel Hitch N Bars, Purchased used last year for my truck but found out I need a sliding hitch. Good condition. Hitch and mounting rails. As seen in pics.
Last Updated 3 days ago TRAILER, 8' wide x 29' long from Beaver Tail to Hitch, suitable to haul a boat, willing to trade for something of interest, call for details
Last Updated 6 days ago