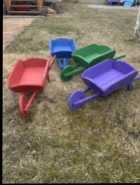 BIRD House, Planters( Box,wheelbarrow,, Woodworking items. Stools, bird houses, planters, wheelbarrow planters, wishing wells, church etc prices vary. Wheelbarrow - 40, birdhouse 30 to 40, stools 25, planters ...
Last Updated 2 days ago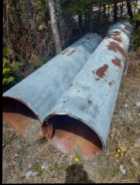 2 Coverts
COVERTS Stell, One is 125 inches one is 105 inches n 22 inch diameter 150 each
Last Updated 2 days ago Firewood
FIREWOOD, seasoned birch, cherry and maple firewood. $100 for a ford ranger p/u load or $10 a wheelbarrow load.
Last Updated 2 days ago FLEXIBLE PVC HOSE
FLEXIBLE Pvc Hose 14 Ft 1 1/4" Per Foot, 14 FT FLEXIBLE FOOT HOSE, NEVER USED, STILL IN PLASTIC WRAP
Last Updated 2 days ago

LAGUNA Pressure Flo 1000 ((filter), LAGUNA PRESSURE FLO 1000 POND FILTER,NEVER USED, STILL IN BOX
Last Updated 6 days ago