 Interlocking wall brick
INTERLOCKING Wall Brick, Redish in color. $1 each. Excellent condition.
Last Updated 5 days ago Lab Mixing Faucets
LAB Faucets, two vacuum and two air faucets, new with goose neck & blade handles, valued at over $500
Last Updated 1 week ago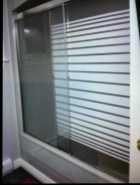 Tub Shower Doors kit
SHOWER Doors And Frame, Tub Shower Doors in good condition with Chrome frame. Fleurco brand. Reason for selling is recent bathroom Reno. Frame is 53 5/8 width and 56 1/8 height. The doors ...
Last Updated 1 week ago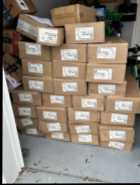 Vinyl siding
VINYL Siding, 26 boxes of new siding in boxes with 1 box of trim. Not selling separately. Pick up in Pasadena
Last Updated 2 weeks ago

Laminate flooring
LAMINATE Flooring, 1 un-opened box Maple Laminate. 12.3mm x 90mm x 1215mm. 17.65 sq ft. Left over from project, unable to return. Good for tiny space.
Last Updated 2 weeks ago COVE Molding, 9 pcs of pine 8' lengths, light color, new material size 2 7/8, also 6 short pcs too, $120 for all
Last Updated 2 weeks ago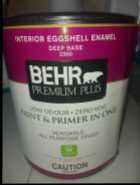 BEHR Premium Plus Paint & Primer
BEHR Premium Plus Paint & Primer - Brown, Bought but never opened (changed mind on color). COLOR: Moose Trail (dark brown)
Last Updated 2 weeks ago