guitar and amp
ACOUSTIC Electric Guitar, cort guitar and amp, pics to follow
Last Updated 1 hour ago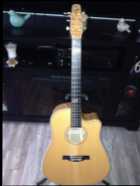 Seagull Guitar
ACOUSTIC Electric Guitar Seagull, Seagull Artist Cameo CW acoustic/electric guitar with L.R. Baggs element pickup, spruce top , flame maple sides and back, ebony fingerboard, Like New, no marks or ...
Last Updated 2 days ago

Electric Guitar with Amp Package
Electric Guitar, I am selling a George Washburn Limited (GWL) Electric Guitar package set!! All components are in excellent/new condition!! This package includes: - GWL electric ...
Last Updated 3 days ago

CASH PAID FOR OLD GUITARS & MANDOLINS
WANTED, Buying guitars from the 1970s or older. Especially old acoustics, archtops, hollow body electrics, etc Even old lower end, cheap brands and beaters. Also interested ...
Last Updated 5 days ago

WANTED, Acoustic Guitar Gibson J45 or any Gibson guitar with pickup, call with details
Last Updated 1 week ago Guitar, Amp, and Microphone with stand
ACOUSTIC Guitar, Oscar Schmidt Acoustic Guitar w/ 4 channel pick-up Yorkville AM 150 AMP, 3 Channel Ultra Kinc Music Microphone Stand w/Cap 22 Microphone All items in Excellent ...
Last Updated 1 week ago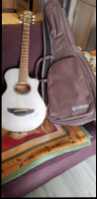 Yamaha APXT2EW "Travel Size" Guitar
ACOUSTIC Electric Guitar Yamaha, New Yamaha 3/4 Electric-Acoustic Guitar and gig bag. Purchased in 2020 but never used due to illness. Price $250 firm.
Last Updated 2 weeks ago

Martin D28 Marquis 2005 - Adirondack / East Indian
ACOUSTIC Guitar Martin, 2005 Martin D28 Marquis in Sunburst The guitar sounds absolutely tremendous. It's the most full-bodied guitar I've ever played. It's great to strum, flat-pick ...
Last Updated 3 weeks ago

GUITAR, brand new Martin Sunburst guitar and case, valued at $6000, price is firm
Last Updated 4 weeks ago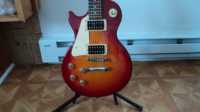 Left Handed Electric Guitar
Electric Guitar Epiphone, For Sale-- Epiphone-Les Paul 100- Left Handed Guitar- with a Hardshell Case. Both in brand new condition. Selling for $400. Message me or telephone me if interested.
Last Updated 1 month ago