 RIDING Mower, 18hp, 46" snowblower and 46" mower attachment included $2300
Last Updated 10 hours ago

STIHL 12 VOLT Chain Saw Sharpener.
PARTS, SIHL 12 volt chain saw sharpener with some Diamond Burrs Bits, very little usage.
Last Updated 2 days ago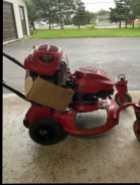 2 Tecumseh Engines for parts ,Troy Bult mower Fram
PARTS, Engine's and mower for parts only,tecumseh are hard to buy
Last Updated 7 days ago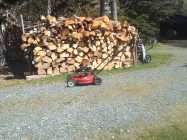 Lawnmower
LAWN Mower Craftsman, Craftsman 3.5hp lawnmower in good shape and running condition $100. Or will trade for a men's bicycle .
Last Updated 3 weeks ago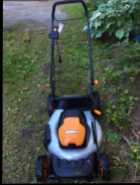 Worx Electric Lawnmower
LAWN Mower, Worx Electric Lawnmower with grass catcher. Good condition. Lawnmower deck is high so suitable only for long grass or rough terrain
Last Updated 3 weeks ago WANTED TO BUY LAWNMOWERS WORKING OR NOT
WANTED, LOOKING FOR YOUR LAWNMOWERS TO RECYCLE
Last Updated 1 month ago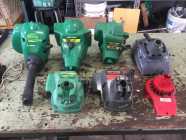 Lawnmower & Weed Eater Parts for Sale
PARTS, Have a selection of Lawnmower, & Weedeater Parts for sale. Both Gas & Electric. Handle Bars, Wheels, Rear Bags & a couple working Engines & Engine parts. Nothing ...
Last Updated 2 months ago