Wicker Organizer
WICKER Organizer With Drawers, Wicker Organizer with 5 drawers
Last Updated 21 hours ago

Dining Room Set
DINING Room Set (oak), Oak Dining Room Set Table with two extensions 5 Chairs $200 ono
Last Updated 21 hours ago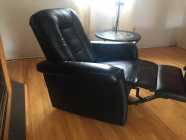 Beautiful All Leather Adjustable Recliner
ELRAN All Leather Recliner, Beautiful All Leather Adjustable Recliner
Last Updated 21 hours ago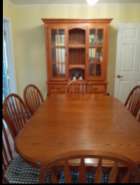 DINING Room Set, with table and 8 chairs, buffet and hutch, buyer would need to move the set
Last Updated 1 week ago Dining table
DINING Table, Solid pine dining table with leaf. 56"x44" with leaf, 44" round without leaf. Base is single pedestal with cross floor base.
Last Updated 1 week ago

Wine Rack
WINE Rack, Wine rack - holds 16 bottles. Dimensions are 18" W x 7" D x 18" H.
Last Updated 2 weeks ago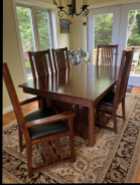 Solid Oak Table & 6 Chairs
DINING Table & Chairs, Sturdy oak Mission style dining set purchased from Cohen's Furniture. Part of a set originally priced at $6000. Includes 2 extionsion leaves.
Last Updated 2 weeks ago