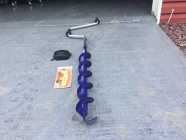 Ice Auger
ICE Auger, Normark MOHA ice auger, made in Sweden. Comes with blade protection cap and a blade sharpening assembly. Never used. Asking $125.00 ONO.
Last Updated 2 days ago

Alumium frame back pack.
ALUMIUM Back Pack, Aluminium frame back pack very light and enough space to carry a moose quarter no rips or tears.
Last Updated 3 days ago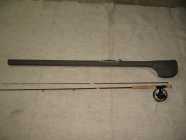 Fly-Fishing Set
FLY-FISHING Set, Streamside rod, reel and case, with line. 9 ft. Elite graphite rod, SP-910 reel with adjustable disc drag, hard-shell case. Reel has backing, #9WF Courtland line ...
Last Updated 6 days ago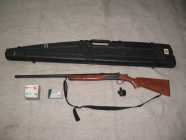 Shotgun
SHOTGUN, 16 Ga. Single-shot, Cooey Model 840, 16 ga. single-shot, 2-¾ " chamber, 30" barrel, full choke. Includes sling, trigger lock, hard-shell case. Also some ammunition – 24 rounds ...
Last Updated 6 days ago

BEAGLE Pups, Beagle Puppies ,CKC registered , 13 inch ; great pet and hunting stock , $700 ; eight weeks old. Phone 7092275711 ; Text or phone 7092279561
Last Updated 1 week ago