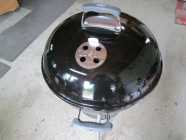 New Weber 22 inch charcoal barbecue
BARBECUE, Weber 22 inch charcoal black metal charcoal barbecue. It is brand new and never been used. Checked on Amazon and it sells for $200 plus tax. Reason for selling is ...
Last Updated 6 days ago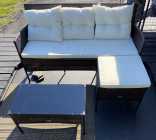 3 pc patio set
3 Pc Patio Set, For Sale : A 3 piece patio set I bought last week . The specifications in pictures .. I paid over $500.00 for it . I Am asking $ 450.00 . Selling because ...
Last Updated 1 week ago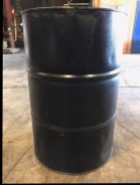 Metal Drums for Sale
STEEL Drum, Good for burning barrels, fire pit, garbage cans etc.
Last Updated 2 weeks ago