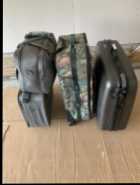 LUGGAGE, 4- pieces of luggage Good condition. $30.00 Phone calls only 765 6175
Last Updated 2 days ago

Leather Coach handbag
COACH Leather Handbag, Rarely used Coach leather handbag. Like new but one small ink mark inside handle strap. msrp tag says $375. Purchased at Winners a couple year ago for $200 plus ...
Last Updated 1 week ago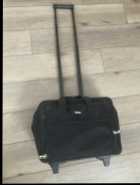 Rolling electronics briefcase
ROLLING Briefcase, Black Rolling briefcase. Great padding for protection of your electronics. $20.00 . call 709-427-1699
Last Updated 1 month ago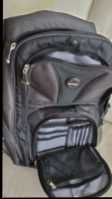 Kensington Backpack
CONTOUR Kensington Backpack, Protects And Cushions Your Laptop Securely Store Your Laptop Or Ultrabook & Accessories In This Backpack Padded Shoulder Straps And Lumbar Support Panel Designed ...
Last Updated 1 month ago

Original Coach Purse
COACH, Coach purse for sale $50 Original with creed number for authenticity. Missing shoulder strap as reflected in price.
Last Updated 1 month ago

Sealskin Bag/Purse
NEWFOUNDLAND Sealskin Purse/bag, Sealskin bag. Newfoundland Seal with leather back and strap. Approximately 7"x10". Purchased at a St. John'sfurrier. NEW. Never used! NS. NP.
Last Updated 2 months ago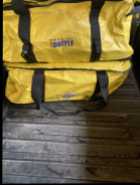 2 Duffle Bags North49
NORTH49 Waterproof Duffle Bags, Two bags both for $80. Waterproof great for travel.
Last Updated 2 months ago