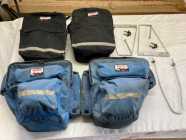 Bicycle bags / Panniers
BICYCLE Bags / Panniers, Two front and two rear bicycle bags with front mounting frame, rain covers for rear bags, bicycle not included but listed separately, will trade for firewood Price ...
Last Updated 1 week ago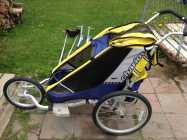 Cougar Chariot
COUGAR Chariot Child Carrier, Complete with ski, bike and runner attachments. Like new. New cost approximately $1200.00 +. Chariot has full adjustable suspension.
Last Updated 1 month ago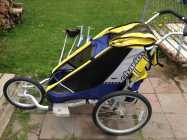 COUGAR Chariot, Cougar Chariot in excellent condition. Ski,bike and jogger attachments.
Last Updated 2 months ago CKX helmet (used) Medium
HELMET, CKX Helmet size medium Excellent condition.
Last Updated 2 months ago