iPhone 12 pro
IPHONE 12 Pro Iphone, iPhone 12 Pro $450 no charger reason for selling upgraded phone
Last Updated 6 days ago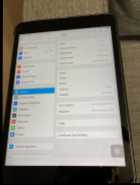 Great Apple Mini
IPAD Mini 2 Ipad, Software version 12.5.5 Capacity 16gb Available 10.78gb No charger Home button installed on screen Your iPhone charger will fit for charging Fully Charged Great ...
Last Updated 6 days ago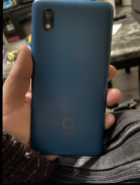 Alcatel TCL phone
CELLPHONE, Selling for $100 because I upgraded to a new phone. Works perfectly.
Last Updated 2 weeks ago

TABLETS, two, 10", approx 10 months old, chargers included, good Christmas gift, paid $259 each, both in excellent condition
Last Updated 3 weeks ago

iPhone 14 Pro Max 1 TB
CELLPHONE Iphone, Selling a brand new, iPhone 14 Pro Max 1 TB Deep Purple model. The phone is brand new and sealed! Not open! It is also unlocked so can work with ANY carrier. ...
Last Updated 4 weeks ago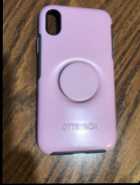 iPhone XR Case - OtterBox + Pop Symmetry
CELLPHONE Case Iphone, Case features an integrated PopSockets PopGrip Color: Mauveolous
Last Updated 1 month ago