Love Seat Sofa
LOVE Seat Sofa, For Sale, Love Seat Sofa, blue/grey, ribbon pattern;
Last Updated 12 hours ago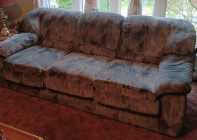 Couch and Loveseat for sale
COUCH And Loveseat, Older couch and loveseat but in really good shape. Cushions recently replaced and steamed cleaned. Come with or without coffee and end tables and 2 lamps. Pick up ...
Last Updated 1 day ago Toddler arm chair
ARM Chair, Toddler arm chair Wood frame 24" H x 26" W x 20" D 2 available - $100 each
Last Updated 2 days ago
Smith's Furniture & Appliances
Center Console for Children's Recliner
CENTER Console For Children's Recliner, Minor imperfections reflected on price. Price is per item. Located at the Upper Gullies store. Email or call for more information. (709) 744-2782
Featured Listing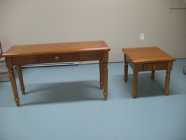 Sofa Table and End Table
SOFA Table And End Table, Wood Sofa Table and End Table in good condition. Smoking Free home. Sofa Table measures 48 in wide x 28 in high x 17 in deep. End Table measures 21 1/2 wide x ...
Last Updated 1 week ago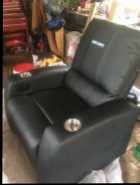 BudLight Recliner
RECLINER, Bud Light leather recliner. New just taken out for pictures 1400.00value.highest price above 1000 will get it. Perfect man cave addition.
Last Updated 1 week ago
Smith's Furniture & Appliances
100% Leather Sofa and Chair
100% Leather Sofa And Chair, Minor imperfections reflected on price. Located at the Topsail Road store. Email or call for more information. (709) 364-2899
Featured Listing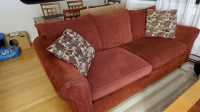 Red chenille sofa
SOFA, Red chenille sofa/couch In good condition Non-smoking home
Last Updated 1 week ago