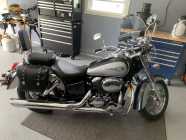 2003 Honda shadow ace 750
2003 HONDA Shadow ace 750, Excellent condition 21000km. Needs nothing.
Last Updated 9 hours ago Honda Shadow
2007 HONDA Shadow 600 cc, Great bike, very well cared for. New brakes, low kms. Registered until April 2022.
Last Updated 3 days ago Great beginners bike like new
2017 HONDA Cb300f, 2017 Honda CB300F, I bought the bike in 2018 from the Honda dealership in Gander, i bought a 5 year extended warranty which still has the remainder of this year ...
Last Updated 4 days ago Honda Helix CN250 Scooter For Sale or Trade
1986 HONDA Helix, Honda Helix CN250 Scooter For Sale. With Hondaline/Kenwood AM/FM Radio. In Great Condition. 45000 kilometres. The asking price is $3550.00. I do not live in or around ...
Last Updated 4 days ago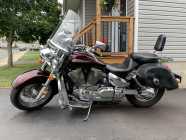 Honda VTX 1300
2007 HONDA Vtx 1300sr, great machine, great shape with a lot of extras; leather saddle bags, newer seat for passanger with backrest, Kuryakyn Bluetooth Sound of Chrome system, Kuryakyn ...
Last Updated 1 week ago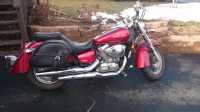 2011 Honda Shadow. 750 cc.
2011 HONDA Shadow 750, 2011 Honda Shadow 750. Low mileage (6,500 kms) and stored in the winter. Factory saddle bags added.
Last Updated 2 weeks ago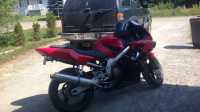 GREAT DEAL!! 1999 Honda CBR 600 F4
1999 HONDA Cbr 600, Used Honda CBR 600 F4 all new tires and 40,000 kilometres price can be negotiated
Last Updated 1 month ago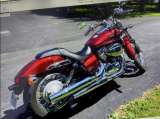 2008 Honda Shadow (750cc)
2008 HONDA Shadow (Spirit), 2008 Honda Shadow 750cc - Barely used - 4831km. New battery just installed. Bike also has heated hand grips. New price!!!
Last Updated 1 month ago Honda Motorcycle
2006 HONDA Vtx1300, 2006 Honda VTX1300. Comes with saddle bags, mustang seat, windshield, plus a brand new cover. Excellent condition needs to be seen to be appreciated. Registered ...
Last Updated 2 months ago