28 Ft Wooden Motor Boat with 16HP Lister Diesel
28 Ft Motor Boat, 28 foot wooden motor boat with 16hp lister diesel engine. If interested please call Dave at (709) 533-8881. No texts or emails please.
Last Updated 2 weeks ago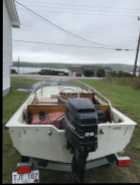 boat for sale
12 Foot Fibreglass Boat., 12 foot boston whaler boat for sale, with 25 mercury. new battery and equipped with steering wheel and controls
Last Updated 3 weeks ago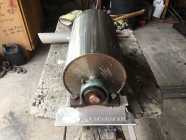 Stainless rail rollers
STAINLESS Rail Rollers, 9 inch stainless steel rail rollers with alluminum base .can be used for hook and line and gillnetting at same time.also 5 inch stainless rollers also.
Last Updated 3 weeks ago

WTB: Fresh Cod
WANTED, Fresh Cod fall fish, must be within the St. John's region, call with details
Last Updated 4 weeks ago

Cylinder Head
CYLINDER Head, Cylinder Head for 135HP Perkins engine. Asking $100
Last Updated 4 weeks ago