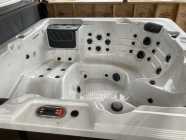 HOT Tub, Hot tub with enclosure comes with cover, filter, and cleaning stuff.
Last Updated 1 month ago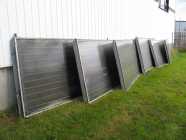 SOLAR Water-Heating Panels
SOLAR Panels, Solar water-heating panels for heating pools, hot tubs, etc. Size: 4 x 8 ft. (same as the used panels in pic). NEW still in box (1) @ $ 950.
Last Updated 1 month ago