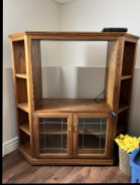 TV Stand/Entertainment Unit
TV Stand/entertainment Unit, Selling TV stand/entertainment unit, excellent condition, owned by senior.
Last Updated 4 days ago ENTERTAINMENT Units, 2 OAK TV Entertainment units. W 55" x D 17" X H 48". Will sell separately. In very good condition. Asking $200.00. and $150.00. Call 771- 7550. - Manuel's. After ...
Last Updated 5 days ago Computer desk
COMPUTER Desk, Wooden corner office desk. Lots of room for all your stuff. Has keyboard drawer. And a boss chair. Call 6342093 (ask for Glen)
Last Updated 1 week ago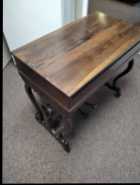 Antique pump organ
ORGAN, Antique pump organ from 18 hundreds.Tuned and ready to play.
Last Updated 3 weeks ago WANTED, good small size entertainment unit to fit 55" tv, for free or very little cost
Last Updated 3 weeks ago

For Sale
ACCENT Table With Mirror, Accent table with mirror for sale $60 for more info call 709-699-1488
Last Updated 4 weeks ago

For Sale
SERVER Table With Mirror, Server table with mirror for sale $175 for more info call 709-699-1488
Last Updated 4 weeks ago