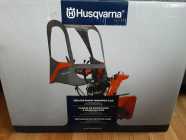 SNOWBLOWER Cab, For Sale. Husquvarna snow thrower cab. Never used, still in original box.
Last Updated 7 days ago BATTERIES, One 40 volt and two 60 volts batteries for greenworks snowblowers bought last winter for spares. Asking $150.00 for the three, phone Tom at 895 7861, portugal cove.
Last Updated 2 weeks ago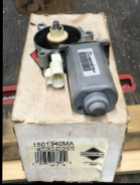 CHUTE ROTATION MOTOR
CHUTE Rotation Motor, CHUTE ROTAION MOTOR. PART # 1501340MA. NEW NEVER USED. FITS THE FOLLOWING: 1695369 (6291570x54) - Canadiana 29" Snow Thrower (2007) 627108x5A - Murray 27" ...
Last Updated 4 weeks ago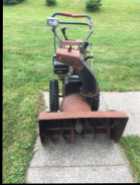 Snowblower Parts for Sale
SNOWBLOWER Body & Engine Parts, I have a selection of Snowblower Parts for sale. Starting Motors, Tires, Augers, Chutes, Engines & Engine parts, Pullies, Belts, Cables, etc. Too much to list. No ...
Last Updated 1 month ago Snowblower parts
SNOWBLOWER Parts, Lots of snowblower parts. Email me for what you are looking for.
Last Updated 1 month ago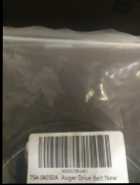 Snow Blower Auger Belts
SNOW Blower Auger Belts, New snow blower auger belts ( 1/2" x 35") to fit many MTD or other models. I sold the blower and they don't fit my new ATV blower. Selling for less than 1/2 price ...
Last Updated 2 months ago