Sustainable Windows & Doors
Winter Booking Sale 10% Off
INSTALL Services Available, January 16th - March 31st
Featured Listing Cast iron wood stove
WOODSTOVE, Small cast iron wood stove in excellent condition. $450.00 Ono. If interested call Ray @ (709) 769-7666.
Last Updated 4 hours ago Newmac Wood Stove and Blower
Woodstove ( Newmac), Newmac wood burning stove plus blower ( which was purchased separately ) Bought at Kent paid $1100 only used twice. Asking $800 ONO
Last Updated 5 hours ago Electric Fireplaces
ELECTRIC fireplace, electric fireplace(color)Black Cherry.(Size) 37in.W x!12in.D x35in.H.In real good condition.Can be used as wall unit or corner unit(wih attached extension top) included
Last Updated 1 day ago Interior doors c/w hardware
INTERIOR doors, 3 primed interior passage doors c/w locksets & hinges and 1 interior wood French door c/w lockset & hinges. Selling as package. Contact for individual pricing.
Last Updated 1 day ago
Paul Squires Sheet Metal
37 Years Experience. We specialize in rocker panels, duct work, chimney top, well covers and all other sheet metal work. Call Paul
Featured Listing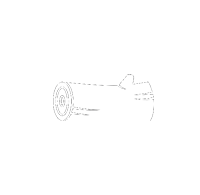 LOGSPLITTER
FIREWOOD, LOGSPLITTER, Homemade, 20 ton plus, handles 22 inch logs, runs real good
Last Updated 1 day ago