 USED Chimney Linings, For sale 8--8" x12"X2' used chimney linings. Price $20.00 each. Call 709-368-9333.
Last Updated 39 minutes ago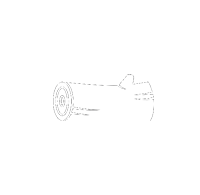 FIREWOOD
Dry mixed, $120 per truckload, Also local Birch available. Delivery available, NO TEXTING
Last Updated 4 hours ago
M & S Siding Inc.
Professional Installers of 5" Continuous Eavestrough, Siding, Windows, Doors, Soffit, Fascia, Decks, Fences, Wood Rot Repair, etc. Contact for your Free Estimate.
Featured Listing

furnace
OIL Furnace And Duct Work, Irving oil furnace and duct work in good condition.
Last Updated 14 hours ago BOXES OF WOOD SPLITS
FIREWOOD, FOR SALE BOXES OF WOOD SPLITS & CUTTINGS OF BOARD & PLANK - IDEAL FOR FIRE PITS - WOOD STOVES - FIREPLACES AND ANY OTHER WOOD BURNING APPLIANCE - $5.00 ...
Last Updated 14 hours ago
Crown moulding
CROWN Moulding, 14 pieces of 4and 1/4 by 16ft crown moulding. MDF primed.
Last Updated 16 hours ago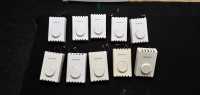 Line Voltage Thermostat for Electric Heaters
Line Voltage Therm For Elect Heaters, 10 Line Voltage Thermostats for Electric Heaters.
Last Updated 18 hours ago
Metro Signs
SPECIALISING IN DIGITAL PRINT
Creative Graphic Design, Decals - Printed Signs - Banners - Magnets - Full Colour Vinyl for Indoor/Outdoor Use - Lamination - Print & Colour Copying - Business ...
Featured Listing CHAINSAWS, Stihl brand, not working, Model MS 170 great for parts or repair, $100 takes both
Last Updated 23 hours ago