OIL Furnace, 3 years old, reason for selling hot water radiator froze up and installed electric heat, call for details
Last Updated 1 week ago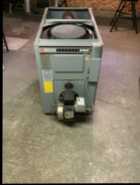 Brock Oil Furnace - Duct Work Included
OIL Furnace, Works great. Taken out & good to go. Duct work included.
Last Updated 3 weeks ago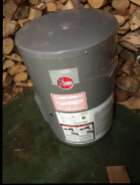 HOT Water Tank, 10 gallon, Rheem brand, in excellent condition, upgraded to larger size
Last Updated 3 weeks ago

OIL Burner, one Beckett oil burner, suitable for hot water or furnace, call for details
Last Updated 1 month ago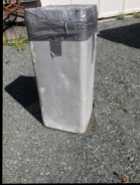 Square type 7'' Prefab Chimney.
SQUARE Aluminum Chimney Wanted, Looking foe two sections of this type chimney.
Last Updated 2 months ago Oil furnace
OIL Furnace And Tank, Oil furnace, hot water, includes expansion tank and water pump, working when disconnected 2 months ago or best offer
Last Updated 2 months ago

New Yorker Hot water radiation furnace and tank
NEW Yorker Hot Water Radiation Furnace, New yorker hot water radiation wet base furnace, still in use, oil tank good until 2032, Will be removed to accommodate Electric system been in use for 15 years ...
Last Updated 3 months ago