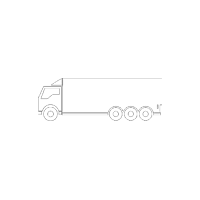 2011 INTERNATIONAL, Crew Cab 4300 Series Cab and Chassis, MaxForce 7 engine (engine problems)
Last Updated 6 days ago GMC cab over
2006 CHEVROLET, GMC cab over 5.2 litre auto cab/chassis all new tires,brakes,break lines, call for more info
Last Updated 6 days ago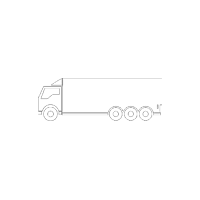 2003 GMC, Topkick Tandem Dump truck, comes with CAT diesel motor, in excellent working order, for Information and prices Contact Robert Hammond
Last Updated 1 week ago
N Johnson Ltd
16 Ft Dump Box and Hoist
16 Ft Dump Box and Hoist, View This Item on njohnsonequipment.com
Featured Listing
N Johnson Ltd
16 Ft Dump Box and Hoist
16 Ft Dump Box and Hoist, View This Item on njohnsonequipment.com
Last Updated 1 week ago 2012 PETERBILT
2012 PETERBILT, 386 Peterbilt ISX Cummings engine. 18 speed, 12 fronts,40 rears.Many many NEW PARTS. Well maintained truck. *serious CALLS ONLY NO TEXT OR E MAIL*
Last Updated 2 weeks ago 36ft midland semi dump trailer
2008, 2008 Midland semi dump. Very little use and in great shape.
Last Updated 2 weeks ago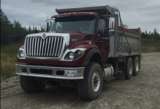 2010 International Dump Truck
2010 INTERNATIONAL, 2010 International workstar dump truck with pintle hitch. 7600 series, air ride, Maxforce 13 engine,18 speed transmission, very clean, inspection current ready for ...
Last Updated 2 weeks ago 2005 Western Star
2005 WESTERN Star, 2005 White Western Star Detroit Series 60 470 HP engine. 13 Speed. See ID card for particulars on front and rear ends. Lots of work done. Needs a water pump ...
Last Updated 4 weeks ago TJ's Trucking Limited
2009 INTERNATIONAL, Pro Star. Motor completely rebuilt with approx 280,000 km. Has to be moved out. Make me an offer. Phone: 709-632-3384
Last Updated 1 month ago 2010 F450 4x4 Alberta Truck
2010 FORD, 2010 Ford F450 4x4 , ALBERTA Truck, crew cab, 10ft flat bed, great work truck 231,000kms. Perfect for summer construction. Asking $9,500ono Call 682-8844
Last Updated 1 month ago