Helmet and bouncing bike
HELMET And Bouncing Bike, Helmet and bouncing bike $50.00 0N0
Last Updated 4 days ago

stroller
STROLLER, Heavy duty stroller also turns into a bassinet great shape. $150.00 ONO
Last Updated 2 months ago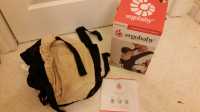 Ergobaby 3 position carrier
BABY Carrier, extra padded waistbelt and shoulder straps. wide erogonomic seat for babies to toddler, 12 - 45lbs. baby hood for sun protection and privacy. Large zippered pocket. Include ...
Last Updated 4 months ago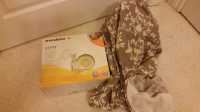 Medela Swing Single Electric Breast Pump
BREAST Pump, Single electric breast pump is ideal for occasional and on-the-go pumping. 2-Phase Expression technology with a stimulation phase and expression phase helps you ...
Last Updated 4 months ago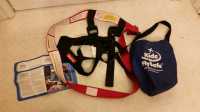 CARES Child Aviation Restraint System
AVIATION Harness, designed specifically for aviation use for children age 1 and older who weigh between 22 and 44 pounds. Their bodies cannot withstand the jolts that are common ...
Last Updated 4 months ago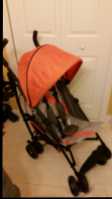 Infant 3D ONE Convenience Stroller
STROLLER, 3D-one combines the smooth ride and rich details found in a full size stroller with the compact, lightweight frame of a convenience stroller. Folds compact. Can ...
Last Updated 4 months ago