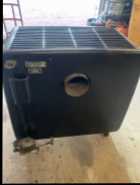 Oil heater
WAIT, Stove or diesel oil space heater great for cabin in good condition
Last Updated 2 hours ago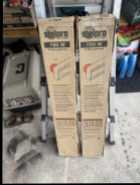 Stelpro 750w baseboard heater
BASEBOARD Heater, 2 - 750W baseboard heater (white) still in original box. $40 each or 70 for both.
Last Updated 3 days ago

Cast Iron Radiators
CAST Iron Heater, Cast Iron Radiators, currently being removed for a home renovation. Sample of radiators show in pics. A dozen or more of various lengths available. Contact for ...
Last Updated 1 week ago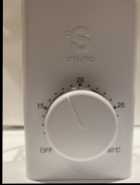 Thermostats
THERMOSTATS-STELPRO Swt2c, Stelpro wall mounted thermostats for electric baseboard heaters, double pole, Model SWT2C. Excellent condition. Only used for 1 year. 4 thermostats available. $ ...
Last Updated 1 week ago

Cast Iron Radiator Heaters
RADIATOR, 12 cast iron radiator heaters in various sizes and all working. $800 for all ono. Call 709-351-0384 for details.
Last Updated 1 week ago Baseboard Heater
STELPRO Baseboard Heater, Brand new Stelpro Baseboard Electric Heater 300 Watt
Last Updated 1 week ago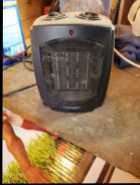 Space heater for sale
SPACE Heater, Selling a small ProFusion Heat brand space heater. Has been in the shed for years, so it's dusty, dirty and most likely has had a spider or three crawling all over ...
Last Updated 3 weeks ago