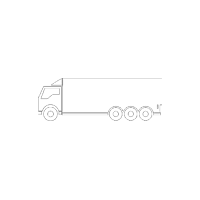 2011 INTERNATIONAL, Crew Cab 4300 Series Cab and Chassis, MaxForce 7 engine (engine problems)
Last Updated 1 week ago 2012 International
2012 INTERNATIONAL, Selling a 2012 international in like new condition with a 30ft reefer body. The truck has a 40 rear and a 14,6 front with a 10 speed transmission. It is also air ...
Last Updated 4 weeks ago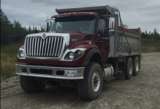 2010 International Dump Truck
2010 INTERNATIONAL, 2010 International workstar dump truck with pintle hitch. 7600 series, air ride, Maxforce 13 engine,18 speed transmission, very clean, inspection current ready for ...
Last Updated 4 weeks ago 2007 INTERNATIONAL 9900I TRACTOR
2007 INTERNATIONAL, ISX 475/500 ENGINE (NEEDS TO BE REBUILT) RTL018918B (18 SPEED TRANSMISSION)(NEW REMAN) DANA 46-170, 46THOUSAND, 410 RATIO DIFFERENTIALS WITH 3 WAY LOCKUP ALL GOOD ...
Last Updated 4 weeks ago International septic truck
2001 INTERNATIONAL, 2001 international septic truck with a fruitland pump system truck and pump works excellent truck has a 300 cat in it all good tires and ready to go to work.
Last Updated 3 months ago International Flatbed Terrastar
2012 INTERNATIONAL, Power lift tail gate. Good condition 65,000 kms
Last Updated 3 months ago