Piano Books
PIANO, Titles include Lion King, Mary Poppins and Sonny's Dream
Last Updated 36 minutes ago

Keys to Music Rudiments Books
PIANO, Textbook and student workbook. The study of Music Rudiments is important to any music student.
Last Updated 41 minutes ago

ORGAN, PIPE organ, in excellent condition, make an offer, may be viewed at 95 Main Road Bay Roberts Eagle and the Red Rooster
Last Updated 6 days ago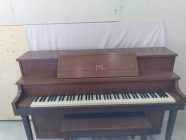 FREE PIANO, La Ronde (Willis) Studio Piano. In good shape - needs tuning. C/W bench.
Last Updated 3 weeks ago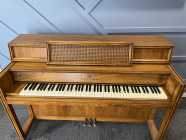 Upright Piano
PIANO, Selling a Story and Clark upright piano. Works fine with no issues. No longer needed as we got another one. $300 OBO
Last Updated 1 month ago

Free Piano for the taking
FREE PIANO, Free Piano for pick up in Holyrood. Works great. Comes with bench687 7265 or 709 703 5870
Last Updated 2 months ago