GRILL
GRILL, NEW GRILL TO FIT INTERNATIONAL PRO STAR. NEVER USED! Call 687 9952
Last Updated 1 day ago New factory bumper
BUMPER, NEW FACTORY BUMPER WITH DRIVING LIGHTS TO FIT INTERNATIONAL PROSTAR 687 9952
Last Updated 1 day ago
N Johnson Ltd
Rebuilt Liebherr Tug Boat Winch
Rebuilt Liebherr Tug Boat Winch, No. 5922 14 314 [CLICK TO READ MORE] View This Item on njohnsonequipment.com
Featured Listing Heavy truck tires regrooved
TRUCK Tires, Heavy truck tires regrooved. Can get another 50% life out of your tires. Over 20 years experience doing this. Can even be done on truck.
Last Updated 2 days ago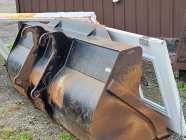 Cat IT bucket and forks
CAT It Bucket And Forks, Bucket is one and one third yards, excellent condition. Forks are 5ft., excellent condition also with an extra set of fork blanks. 5,000 for all. Contact Frosty ...
Last Updated 3 days ago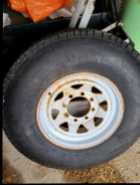 Utility Tire & Rim
TIRE & Rim, NEW / never used; Utility Tire & Rim Brand: Carlisle Size: ST235/85R16
Last Updated 4 days ago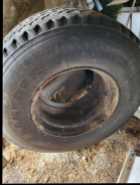 Heavy Truck Tire & Rim
HEAVY Truck Tire & Rim, New / Never used Heavy duty Truck tire & rim. Brand: Hankook Size: 425-65R-225
Last Updated 4 days ago
N Johnson Ltd
Unused Mechanical 24" x 54" Excavator Thumb
Unused Mechanical 24" x 54" Excavator Thumb, For 15-25 Ton Excavators. [CLICK TO READ MORE] View This Item on njohnsonequipment.com
Featured Listing
N Johnson Ltd
Diamond 85J Crawler Tractor Ripper
Diamond 85J Crawler Tractor Ripper, View This Item on njohnsonequipment.com
Last Updated 1 week ago
N Johnson Ltd
54" Rockland Loader Grapple Forks
54" Rockland Loader Grapple Forks, View This Item on njohnsonequipment.com
Last Updated 1 week ago
N Johnson Ltd
92 Inch Backhoe / Small Loader Bucket
92 Inch Backhoe / Small Loader Bucket, Takes 50 mm PIns. 32.5 inside to receive arms. 40.75 outside. View This Item on njohnsonequipment.com
Last Updated 1 week ago