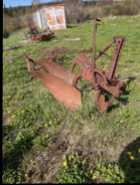 Plough
PLOUGH, Plough, double furrow. International. $750. Pasadena 709-630-0426
Last Updated 2 days ago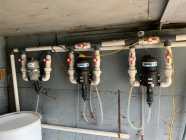 Greenhouse equipment
GREENHOUSE, Items for a greenhouse including Dosmatic injectors, new greenhouse film double layer, steel trusses, fans, hydroponic pots, etc. Pasadena 709.630.0426
Last Updated 2 days ago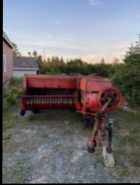 Round baler
ROUND Baler, For sale round hay baler. Call for price. 709-685-8451
Last Updated 2 days ago

Steel Building
STEEL Building, Pioneer Steel Building, Model #S20-12, 20' X 30' X 12' Brand new, never assembled, still strapped to pallets. Call for pricing and details.
Last Updated 3 days ago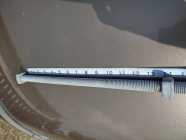 Bolts 16 inches long
BOLTS Galvanized 16 Inches, Bolts 26 inches long with nuts.3/4 of an inch wide 200 plus bolts, open to offers thanks Don.Text or Call 780-722-6425
Last Updated 1 week ago

Wanted to buy, used chain link fence with poles.
Wanted Used Chain Link Fence with Poles. 50ft. long, 5 - 7 ft. high. Call 709-635-2693 or Toll Free 1-833-429-2718.
Last Updated 2 weeks ago